A little backstory and then your opinions wanted…
If my neighbors aren't still in their original 60's kitchen (like my current one), then they've blown out, up and away and created big-ass beautiful kitchens. Lots of traditional/formal designs. Think French Country, or "Tuscan" (not from Tuscany, but from NJ Italians). They are mostly living in center hall colonial style homes, and most definitely lean toward the same ideas, design-wise. All are gorgeous, most are very expensive. This would be an example of a "simple" one we might see here:
There is one modern home on the block, kind of a 60's Brady Bunch style home, with this funky foyer and galley kitchen. A young couple moved in and (I heard) did the kitchen over in Ikea cabinets, going for very clean and sleek. Maybe like this one but probably not so white:
Thank YOU, neighbors I don't know, for doing what fits your house and not trying to be like everyone else! (But all the neighbors around you might not like it!)
Sure, I've seen some younger homeowners go more "transitional", influenced by Pottery Barn and Crate and Barrel and other mass market looks, but in the end, all are always seemingly in the plain or "safe" category. Good for resale, it looks JUST LIKE THE CATALOG, and blah blah blah. The only ones that aren't in the "safe" category have done naughty things like overuse of crown molding, crystal, and tons and tons of faux finishing (this is New Jersey, after all). Oh, look. Just like this:
So… back to my house, and my kitchen.
My house, one of the smaller ones on the street, is what my real estate agent called a "Colonial Split". Looks kind of like a colonial from the front, one single roofline, unlike most split levels. The main living areas are all on one floor, no up and down silliness. Living, dining, kitchen and a family room are all on one floor with a full basement underneath. There is the ground floor, consisting of the garage and another playroom with a half bath. Back on the main floor, you go up about 6 stairs to the second floor (over the aforementioned garage and family room) where there are 3 bedrooms and two bathrooms. Then up about 6 more stairs (you are now over the living room and kitchen) and you are in a huge bedroom with walk-in closet and access to the attic. Get it? Doubtful, but I tried. Anyway, the house lacks detail. The house seems plain. No craftsmanship here. No character.
It's nice. I'm just a little bored by it. It's not UGLY. Well, the kitchen is.
Told you. Don't look at it too long, it will hurt your eyes. I stopped trying to make it pretty. It sucks.
So the house, it's a little different than the neighborhood. I think with some tweaks, it could have more of a nice bungalow feel without being literal. Still nothing outrageous, but something with more character and marching to it's own drummer. I've been in other houses that are built exactly like mine but with fancy formal furniture and finishings and it just doesn't seem right. Like it's wearing the wrong outfit. My house has had almost 7 years to tell me what it wants to look like. I'm thinking it's got several things it wants to wear, not one definitive outfit. Not into labels, this girl. But this house, like it's owner, wants to find the perfect mix, blend, layers that will make it stand proudly and feel good about itself and it's uniqueness. Now to fine tune the outfit so it doesn't look garishly like a clown…
Enough of that crazy talk.
I want to create a space that makes my family feel good, be comfortable and practical to our lifestyle, and be beautiful in it's own way.
My ugly-ass kitchen is THIS CLOSE to getting it's makeover. Kitchen and addition plans are drawn, cabinets ordered, permits are on the inspector's desk. Just waiting for the weather to clear and we are going to be rolling. My house is going to be torn apart and dusty and gross and I will love every minute of it.
It's going to be a mix of arts and crafts, industrial, a little tradtional, and- most importantly- very hard working. And cool to look at.
The floors will be hardwood and blended into the dining room's wood floors. The window and door trims will be white.
Here is the cabinet door sample:
And probably these handles in various sizes on both cabinet doors and drawers, instead of knobs:
Or this one:
(I THINK that) I will use this for the backsplash:
**EDIT 2/24/11
I ended up with this (in a slightly different color):
 (click on tile to see better, the shape is distorted here) Mine has more variations, more cream in the background and some veining, although very subtle. These are 2×4 beveled edged marble tiles with a polished finish. I'm kind of nervous because it's so different in size and design from what I originally planned to get!
And (really leaning towards, but might not be able to afford) this granite, with a clean straight edge:
I love this granite. It looks almost black but has cool flecks and fissures like marble. Of course, it's at the wrong end of the price spectrum, and it's about $2400 OVER MY BUDGET!!! Trying to figure out where to cut back to get that $$ but there aren't many corners left for me to cut. Boooooooooo.
Here's one example of what it looks like (in another formal kitchen!):
So then I need island lights.
Two of these?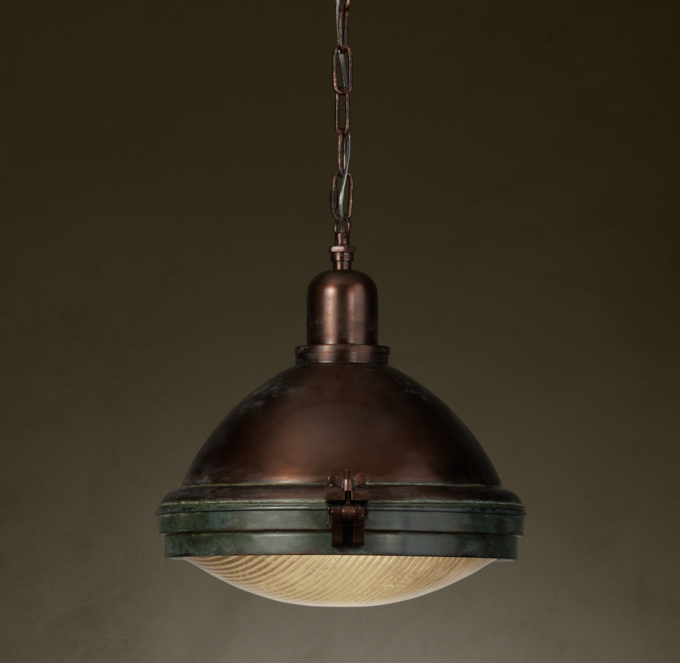 Or one of these?
Another option:
But I found this the other day, with the wire mesh-cool. I would get two.
And then there is this. I would just get one.
Lastly, these:
Well, not lastly, because I keep finding more. UGH! But the first and last are in my top two.
What do you think? 
**Edit 2/24/11
I wanted to add this one to the list, possibly in bronze: