Nah, probably not.
I am just sitting here, on a Sunday, in a sunny spot in front of a window while the polar vortex outside is freezing everything so cold the vaccine will be fine if out of the special refrigeration it requires.
BTW Ozzy loves it.
I have been thinking, what feels mindlessly, about random things that have been happening lately. It feels mindless, but I know that it really isn't. Our subconcious works in overdrive forming ideas when we let those mindless thoughts wander. And for creative people, sometimes the best stuff comes when we are able to just sit and stare out the window.
Anywayyyyy.
I know you're not here for woo woo stuff. So back to the New Year. It's mindboggling to me that it's 2021. How fast did that seem to happen?? I am going to be a significant birthday number this year. I am struggling get a grip that I am THIS AGE already. And enough with the 50 is the new 30 crap. 50 is 50 and it is what it is. What you make of it matters, but I'm not anything like a 30 year old. So knock that crap off. I don't want to hear it.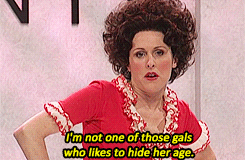 Ok, maybe you're not here to see me complain about the sudden influx of menopause ads in my social media feeds. Or the diet ones, or the plastic surgery ones. And what the hell with the mom jeans?? Anyway, I'm kind of annoyed by it. This is no way to help me embrace all of that.
And yet you are still here. (Thank you!)
Moving on…
What I am more focused on is starting fresh. This is a new year, I am in a new place, I have a new business, I created a new office just for me and I am dealing with a new way of living (the pandemic and all). And still, new opportunities seem to abound. (Is that how you say that? It sounds funny. Whatever.)
I have made some of the biggest financial and emotional investments ever in my quest to start fresh and, even though I'm not pushing forward that much on it (still learning some stuff so taking my time), I'm seeing some returns on my investments already and I'm feeling pretty damn good.
I'm excited to show this area what I can do. I'm realizing that no matter how many times I hit the pause button on my work, people out there keep asking me to do more because I have MORE TO DO. So I'm here to do it and do a damn good job, too.
Putting it out there
It never fails that whenever I put out the good stuff into the universe, REALLY good stuff comes back at me. Yeah, more woo woo. Be quiet and let me do it! I'm kicking some mental ass over here.
Whenever I worry, or obsess, or act out of fear, the things I'm afraid will happen eventually do. Nobody got time for that. So, new year new me. None of that nonsense will be coming with me. You should try it too. We are all going to do great things, and great things are going to happen for all of us, if we truly believe it. Right? RIGHT?? It's not easy to believe but let's just try and see what happens, ok?
My new business is starting in a pandemic.
I don't have the ability to network with local trades or vendors and meet people in a traditional sense. Or meet new clients in their homes like I normally would. Or attend trade shows and connect with my design peeps. We have zero cell phone coverage here as well, so even talking on the phone sucks. Social media has been a great tool. Just last week I participated in a cool Zoom cocktail hour event exclusively for DesignHounds with Signature Kitchen Suites and Modenus, where we learned about sous vide cooking and we made limoncello from the kits we received that we turned into fancy cocktails.
It was a unique learning event that, while being fun, gives me knowledge about techniques and appliance features the I can then inform my clients about. I love that.
So, while there's a freak show of sorts happening in other areas of the social media universe, there's been some good stuff happening in my little social media world and I'm grateful. Helps that I talk a lot and post lots of random things, I guess.
Learning to adapt is a key to moving forward. So when we are all finally able to do ALL THE THINGS again, we will be able to enjoy and benefit even more. That's my plan, anyway.
I am adapting to the upcoming milestone birthday that yesterday seemed a million years away. I am adapting to meeting people on the internet instead of in person. I am adapting to a bigger, better, more bad ass new business. Hopefully that means I'll also eat less by default and can adapt myself into some of my favorite clothes I have kept in a box. Ha!
Grateful
There really was no big lesson in this post, but it's been awhile since I checked in. I'm glad you are here. I am grateful to get to do what I love and that some people actually like to see what I do or read what I say. If you are excited too what's coming down the line over here, please make sure you are subscribed and stay tuned!
Oh wait!
Before I forget, let's discuss what design/decorating topics you might want to hear more about. I am thinking of doing a couple interesting things regarding reader topics. Let's hear them in the comments!
Happy New Year, Folks!
I just realized I wrote this on the last day of the month, so I'm about 30 days late on the "new year" posts, but I don't care. I can do whatever I want!