WELL, WHAT DID HAPPEN IN VEGAS?
Don't get too excited. I am not a good Vegas go-er, no gambling into the wee hours, no Hangover tigers in my room.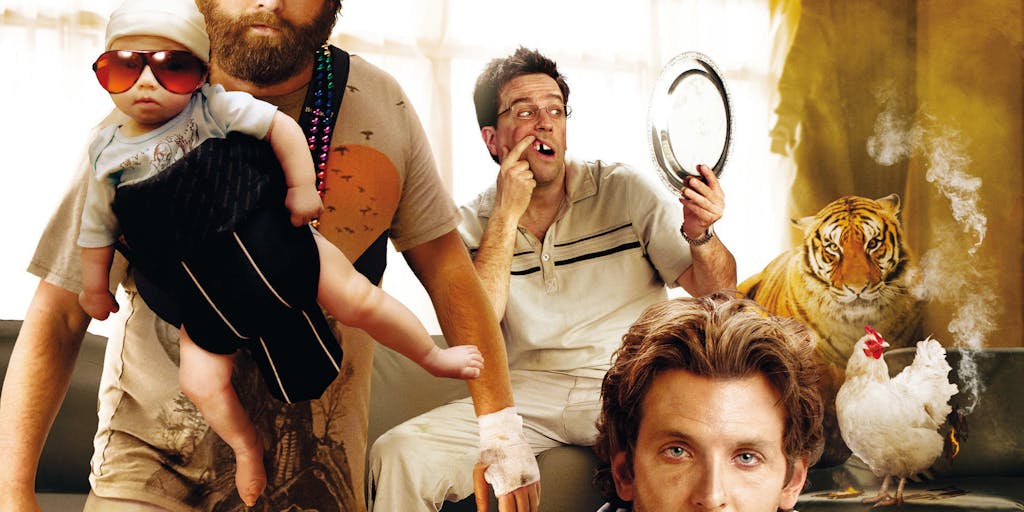 This is my second time visiting, and I still didn't get too much of the Vegas experience. I did have an opportunity to see a Cirque de Soleil show, but I was just too tired.
Lame. I know.
But I was here to WORK, believe it or not. Work included networking with some terrific interior designers and business leaders, as well as making and developing some relationships with some really cool vendors. I have new connections and I have found some perfect things for some projects that are currently in the works. I was at KBIS, the Kitchen and Bath Industry Show, which is the largest trade show in North America dedicated to all aspects of kitchen and bath design, with over 600 vendors. That doesn't include the part of the show that was dedicated to IBS (International Builders Show), where I checked out the building side of things, from roofing to machinery, to siding, plumbing, and anything else you can imagine that goes into creating a home. I learned a lot about some of the latest technology and the design business by attending talks with industry leaders.
I take great pride in doing my homework, researching all sorts of things that you don't necessarily consider "someone who makes a pretty home" needs to worry about. But let's face it, if the bones aren't done right, I don't want to be the one putting lipstick on the pig, so to speak. I just like to learn things, and this was the place to do it.
I am exhausted, my hips hurt, my brain is full of ideas and my face hurts from laughing and smiling for most of the week. I was lucky to have been on the Design Hounds Blogtour to KBIS last year, where I met some of the most amazing, creative, and fun people.
We've become fast friends, and several of us made plans to spend time together on this trip (attending on our own this year). It was so good to reconnect, face to face, and I can't tell you how much I laughed, but if you know me, you know it was A LOT.
For the most part, we were all there to do our own research, see the latest kitchen and bath trends and releases (you would not believe how toilet options have changed from year to year, nor should you really need to think about it). I would spend some time walking with one designer, getting lost and wandering alone for a few hours, and then bumping into someone else and we would show each other something really cool we found. Sometimes I'd make some of them become models for me.
Later in the evening we'd have dinner, some drinks, and rehash what and who we saw, the trade talks we went to, and of course told some really funny stories. But stories told in Vegas probably shouldn't be repeated…
INSPIRED IN VEGAS
I have so many things to talk about, but I have some clients who are reading and watching my Instagram, trying to guess if stuff I'm posting is for them. I don't want to ruin the element of surprise! At the very least, I can show you some cool things that sparked some creative juices and got me thinking about the future. Because you know that even though I keep saying I need to take time off to get myself situated, I can't quit my design brain.
I have a future home to consider, possible new clients in the new location, and I might just have to squeeze in a couple more projects in NJ before I go. I can't help it. SO much good stuff that most potential clients have no idea exists. Because this isn't the stuff you see on Pinterest, really. This is the stuff we as professionals would bring to you to make your home function well and look spectacular.
Here's a quick inside peek of that:
COLOR WAS EVERYWHERE
I think that color was the theme of the show.
SOME OF MY FRIENDS AND CLIENTS ALREADY KNOW HOW I FEEL ABOUT PAINTING DOORS AND TRIM IN SOMETHING OTHER THAN WHITE, AND NOW MASONITE HAS MADE IT EASIER FOR YOU TO GET ON BOARD.
Green obviously was a strong color this year, but so was deep, luscious red. You saw the amazing hidden refrigerators above, but it was spotted elsewhere as well.
SO MUCH MORE TO SHOW YOU!
I am rambling, I know. Besides color, which I could talk about for hours, there was a lot of luxury layered in, moving away from rustic/modern farmhouse/industrial looks, at least in my opinion. You can catch a glimpse of that in the above, but there's a lot more. I will talk more about that in another post, since I have a feeling you're zoning out by now.
I'm writing this in the airport, waiting for my flight. And having a drink, since I will be on red eye and not getting back to NJ until 5:30am. I don't really know how I ended up booking a red eye flight, but in the end I am forever grateful because it became a complete shit show here in Las Vegas! It SNOWED.
NOT KIDDING. It was enough to cancel hundreds of flights. And to add insult to injury, Southwest (which so many people flew on) had a strike! People scheduled to fly out on Wednesday and Thursday were told MAYBE they can get a flight out NEXT MONDAY.
WHAT??
Some of my friends tried to drive to other cities, like Phoenix and Los Angeles, to get a flight home. Some got stranded on the highway in the heavy snow in Arizona. (ARE YOU KIDDING ME??)
And some had to rent a UHaul box truck since all rental cars were booked. Some just got delayed a day or two but had to spend another night in Vegas, and not all airlines were comp'ing the rooms.
Like I said, total shit show, so I am not going to complain about my red-eye which is scheduled to depart on time. I might complain that I drank too many beers before my flight and I have a window seat. Well, I won't be complaining but my seat mates might. We are waiting to take off right now. Pray for me. And let me know what you think in the comments!