Look out! It's a winter white out weekend! The Northeast is getting hit with its first major storm of the year, and it's a long weekend.
I did consider just staying in bed all day. If I had some fresh bedding, I seriously probably would be in my bed to watch the big game. I'm sure I'm not the only one who definitely does not want to go outside and shovel/scrape the thick sheet of ice that is on my driveway right now.
I am rooting for the Pats, obviously. It's quite possible that if you're reading this from any other part of the country, you are probably liking me less, but I don't care. GO PATS!
BTW if you ARE rooting for the Pats, you should get this hat. I've conveniently made the hat buyable if you click on it. It's an affiliate link, which means it doesn't cost you anything extra, but I might make a wee commission if you make a purchase.
Which is also the case with the rest of this post. So if you don't support the Pats but you still want to buy anything else I'm showing you here, I appreciate it and we all win. Also, GO PATS!
ANYWAY.
Back to the bedding. How many of you have just ho-hum or worn out bedding? A lot of time, it's the last room anyone considers decorating, but let's have a chat about this. It's the last thing you see before you go to sleep, and it's the first thing you see when you wake up. It's against your body for half your life, when you think about it, so shouldn't it make you feel good?
You can surely buy bedding anywhere, and the range in quality (and price) is quite wide. I am going to show you a few brands that have really pretty, unique patterns that might push you a little to live it up in your bedroom, or another bedroom in your house. Better quality, nicer fabrics, really pretty. Like all good things, sometimes it might cost more than you're used to, but quality typically outlasts anything cheap and disposable, so you might end up saving money in the long run, when you think about it. And sometimes it's not as expensive as you thought!
And this weekend some of the good stuff is HALF PRICE.
FIRST UP
John Robshaw. I love his love of pattern and color.
A little about him:
This is pretty, isn't it? The Tarati quilt is half off.
It doesn't have to be paired with all the layers above. You can just start out with a few of the pieces.
Does the winter white out have you feeling blue? (Ok, that was corny.) This blue ikat print duvet is also 50% off!
In indigo or seaglass, the Dari starts with a printed background that sets off a full scene of color, laced with an intricate ikat pattern. CLICK IMAGE TO SHOP
I like the hand embroidered details on these sheets. Percale sheets get softer and softer, so I can imagine how good it feels slipping in between these sheets.
There are so many beautiful items on their Winter Sale that I can't possibly post them all here. I hope you go check them out!
John Robshaw Winter Clearance Sale! Up to 50% Off
OTHER WINTER WHITE SALES
Next up are some other options that you might be interested in.
Maybe you need a little more neutral, calming vibe in your room, so how about this from Ellen DeGeneres? And yeah, can you believe she has bedding to sell?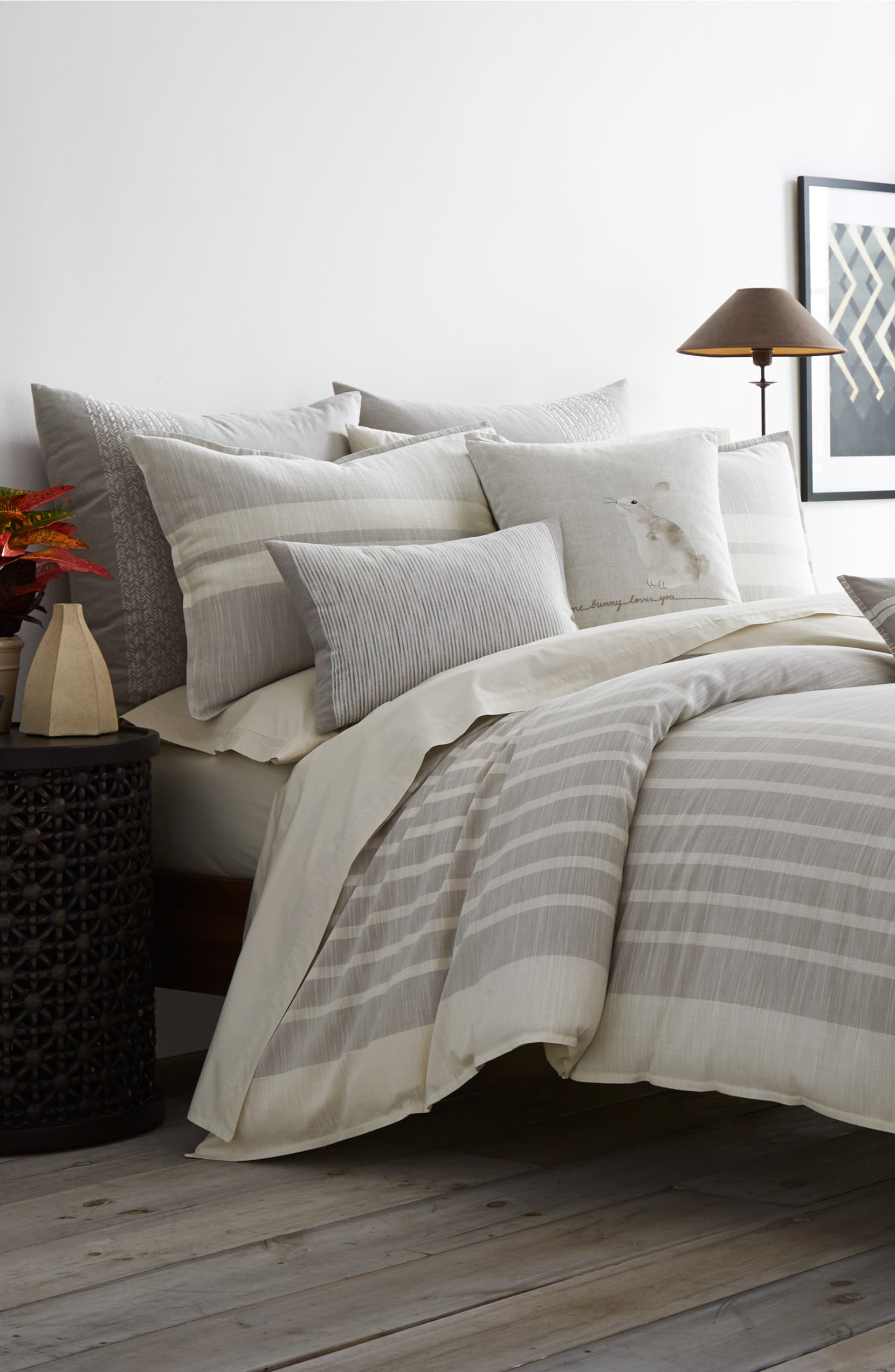 A little more luxurious, this one has hand applied crewelwork (which is really gorgeous embroidery, typically using yarn. #themoreyouknow)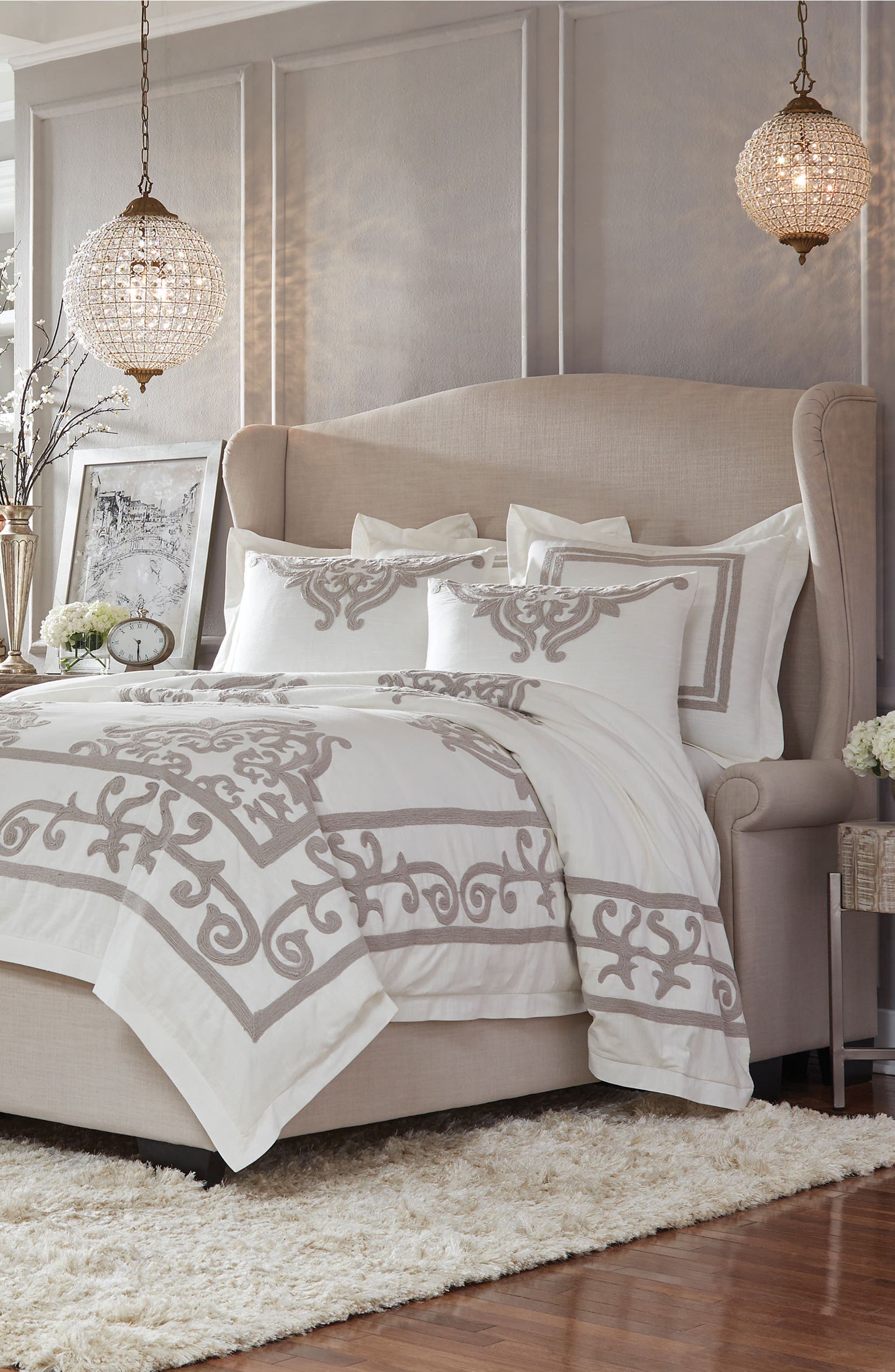 BITS AND PIECES
You might already have some of the basics. It can bring new life to just swap out some pillow shams. These are fun, and of course, ON SALE!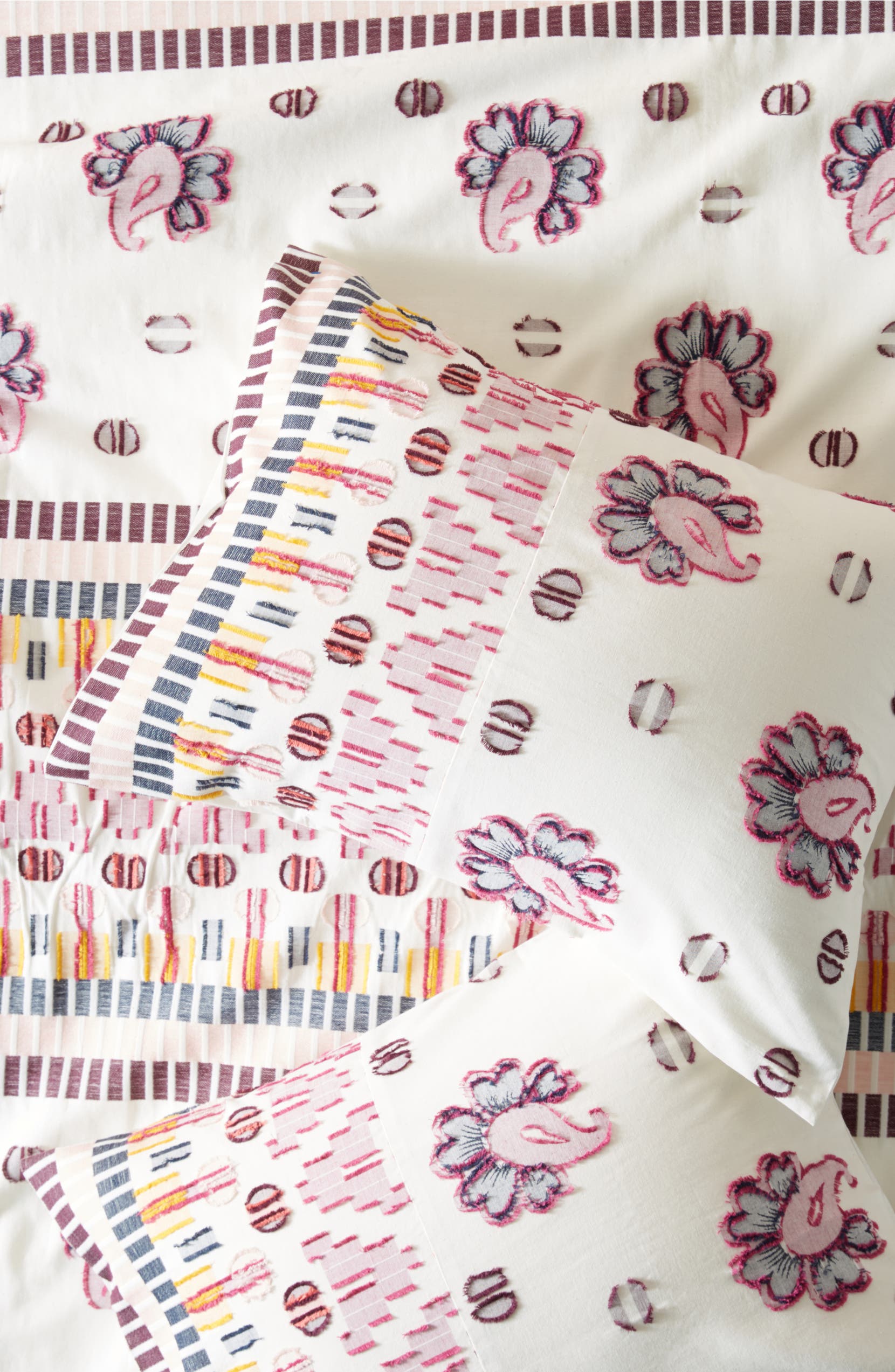 Adding a super soft, cozy throw blanket can add just the right touch of comfort to your room too. I want to curl up with one of these. Which one do you want?
Wait, 4 piece King Size, extra deep pocket, 1000 thread count Egyptian cotton sheets at this price? You've got to be sheeting me! (I can't help it.)
Check out the video below and then click HERE for details.
Oh, and those are actually "winter white" so they relate to my title, but they are available in charcoal as well.
I don't know who this dude is, but he's got the right idea. YOU GOTTA GET GOOD PILLOWS, PEOPLE.
IT'S ALMOST GAME TIME
I have to wrap this baby up and start getting ready for this game. I hope you love your bed, and your bedding. If not, I hope you take advantage of the current sales going on this weekend!
P.S.
I am struggling because I am moving to California soon and I think I am going to get to do all the bedrooms ANY WAY I WANT, not how my kids want, so I am getting carried away in my head. I am dreaming about creating guest rooms for all my visitors who will come and stay with me. And my kids, of course. This empty nest thing is scary and exciting. But I need to wait, so please let me live vicariously through you and send me pics if you do your room up. Also…
Maybe DON'T buy this for a master bedroom, though.