How many of you own something like a Nest Thermostat, Amazon Echo, Ring Doorbell, Google Home, or even a Smart TV? Wifi bulbs, switches, or outlets? Video cameras? What if you could not only control everything from one place, but you felt more comfortable knowing hackers aren't going to be getting into your cameras?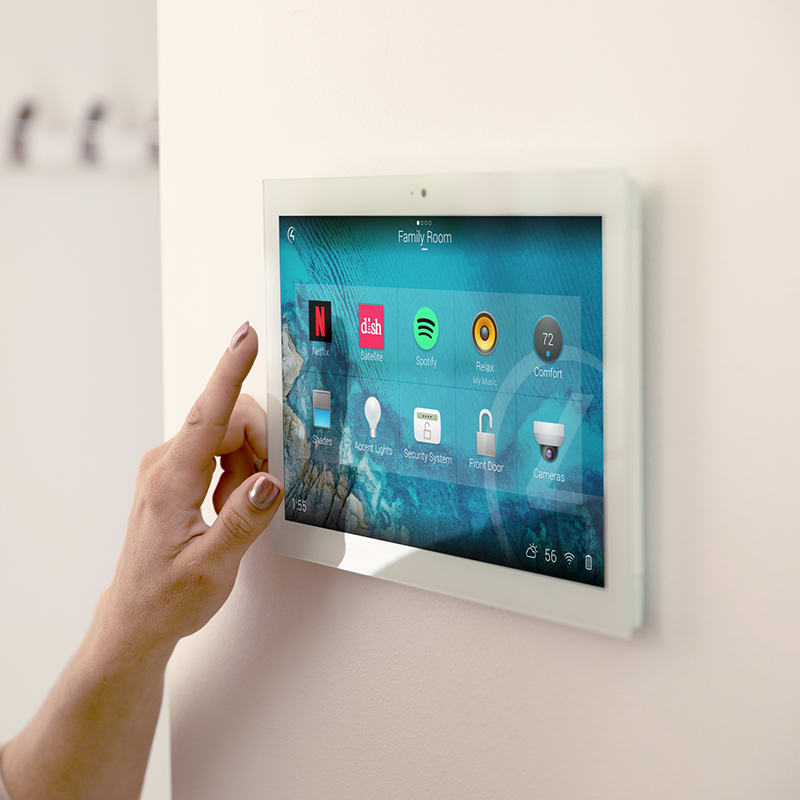 What if you can use just one remote to control the music throughout the house, as well as all of the TVs throughout the house, turn off the lights, close the garage, and lock the doors, all while sprawled out on the sofa catching up on your latest Netflix binge?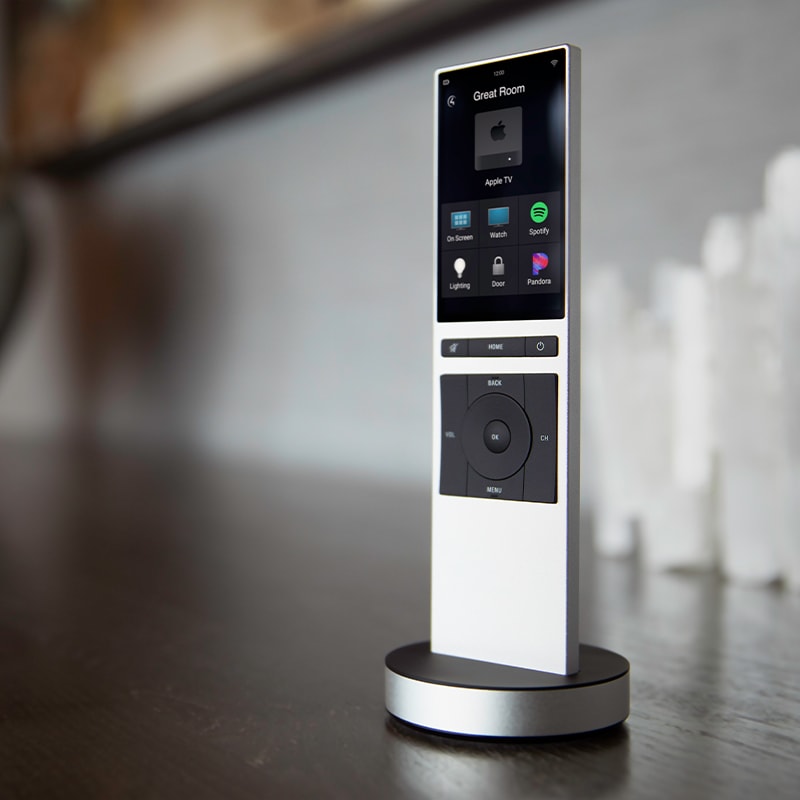 Or if you could use your phone to control things when the kids are home and you're out and about?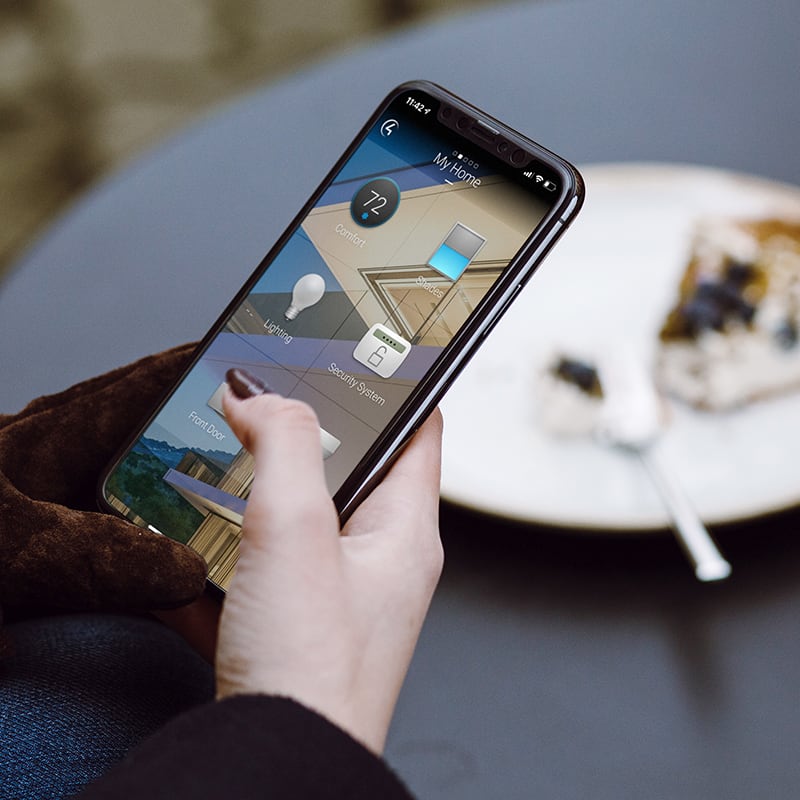 Or what if you have a house with killer views of Las Vegas and you can simply tap a button or use your voice to control the glass doors, draperies and screens? I mean, look at this place!
Connected Kitchen Appliances
Have you looked at any new appliances lately? The newest appliances have WiFi capabilities. And even those can be tied into a whole home smart system! Thermador has some incredible appliances that not only have smart technology, they look pretty sharp as well.
Could you imagine having a space like this? You sit to get ready for work and you can tell the mirror (from Kohler) to start your coffee. You have refrigerator drawers that can hold your cream for your coffee. Or if you're prepping for a night out, maybe you have wine in there. There's always the possibility you might want to chill your face masks or skin care products as well. Really, the possibilities are endless.
While that vanity area is a dreamy example of the possibilities, there are more realistic ways to use some of their appliances. They have fantastic induction ranges like this one.
But look, you can turn down something to simmer from your phone if you need to!
Learn more about their Home Connect features HERE.
Another favorite was this glassware dishwasher shown below.
Thermador has two collections: the Masterpiece Collection and the Professional Collection. Both are so gorgeous. Both have Home Connect features. Beauty and brains!
I love the superhero Ironman, and Tony Stark's Jarvis was something I always wished I had in my own home.
It's starting to feel more and more possible to have a Tony Stark house with all of the things Control4 has to offer and Home Connect kitchen appliances from Thermador . As SPONSORS for our DesignHounds KBIS 2020 trip, we got one on one time with these smart guys at Control4 in their tiny house display at KBIS and the New American Home in Henderson, Nevada, as well as a private tour with Thermador to see, touch and experience their latest appliance. I'm blown away at all the ways to automate your home. My friends know I love techy stuff, so I was totally nerding out.
What is KBIS, anyway?
The Kitchen & Bath Industry Show (KBIS) is North America's premier annual event dedicated to the kitchen and bath industry. KBIS is the voice of the kitchen and bath industry and has been for 50 years.
HUNDREDS OF LEADING BRANDS; THOUSANDS OF NEW PRODUCTS
KBIS hosts over 600 companies in the kitchen and bath industry. Source the latest industry designs, products and technology. No other event offers an interactive look at the top brands, the ability to compare products side-by-side and get answers straight from the manufacturers.
Owned by the National Kitchen and Bath Association (NKBA), KBIS is an inspiring, interactive platform that showcases the latest product innovations and trends from leading kitchen and bath brands. Each year kitchen and bath designers, dealers, architects, builders, and remodelers from all over the world attend KBIS to not only discover the newest product innovations, but to also take advantage of the education and networking.
In addition to the trade show exhibits and events, we had some great sessions at the KBISNext stage and the DesignMilk/Modenus Lounge. From designers on panels covering many topics, to brand speed rounds with Kelli Ellis and Design Bites, to various talks about products, wellness, networking and business skills, these were some of the most valuable parts of KBIS for me.
I loved going to KBIS with the DesignHounds this year! See some of my favorites in this video.